107 Series
Odometer Repair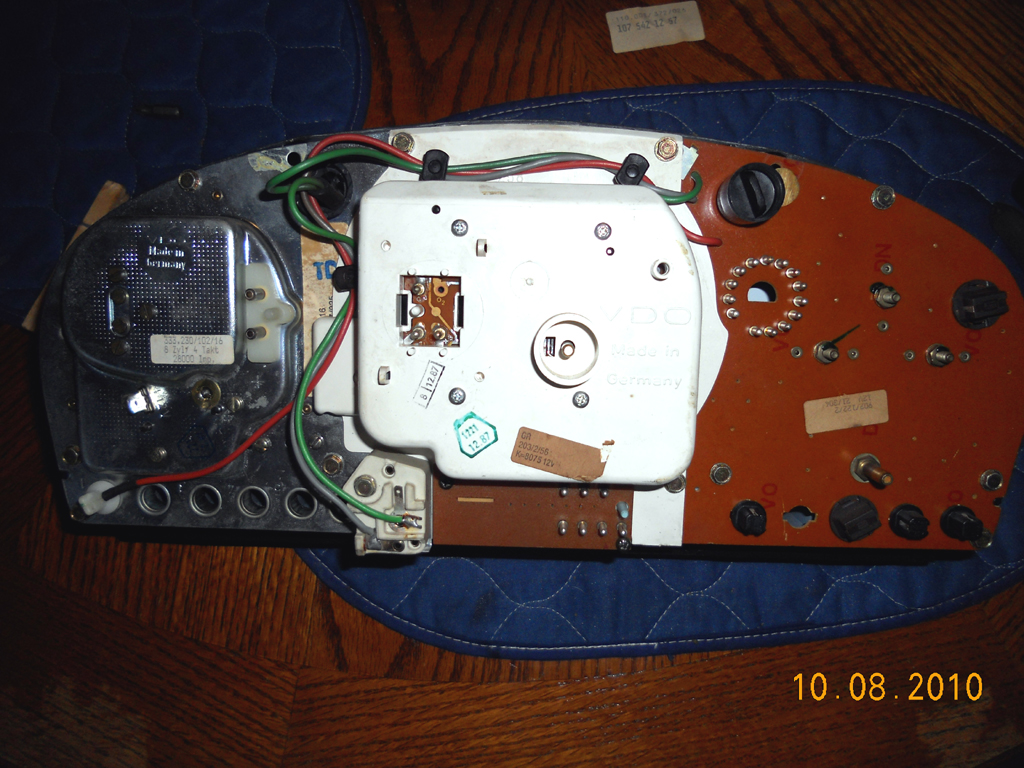 This is the back side of a 1988 560SL instrument Cluster.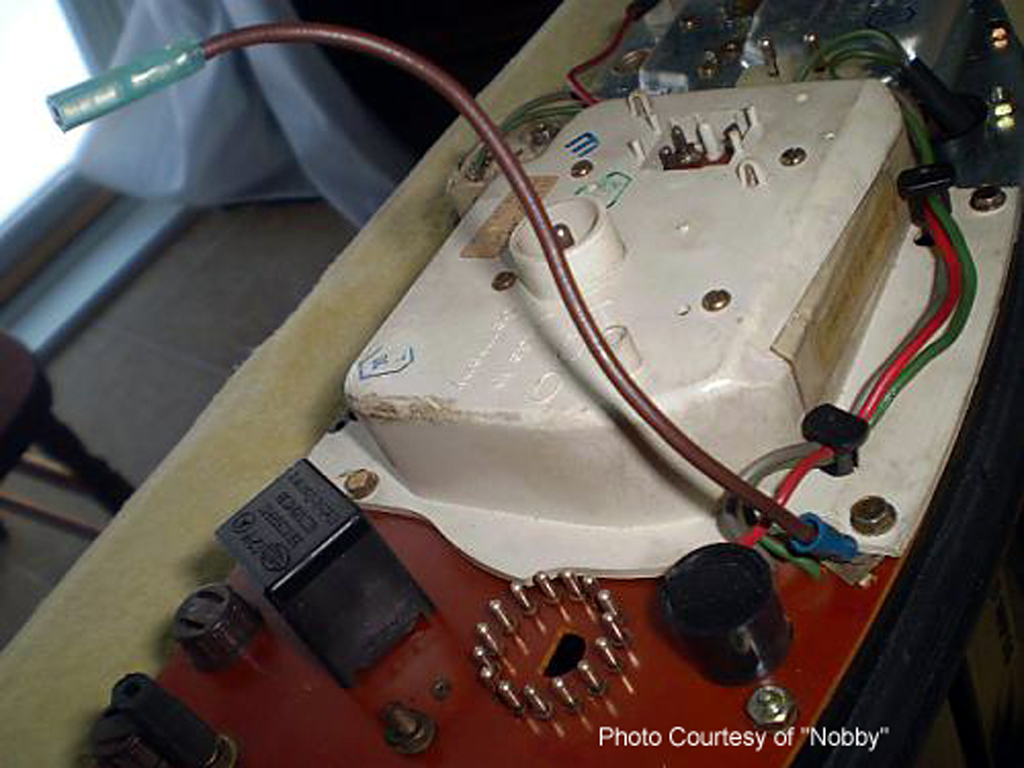 The brown wire is the additional ground wire, often recommended to fix flickering dash lights and erratic gauge function.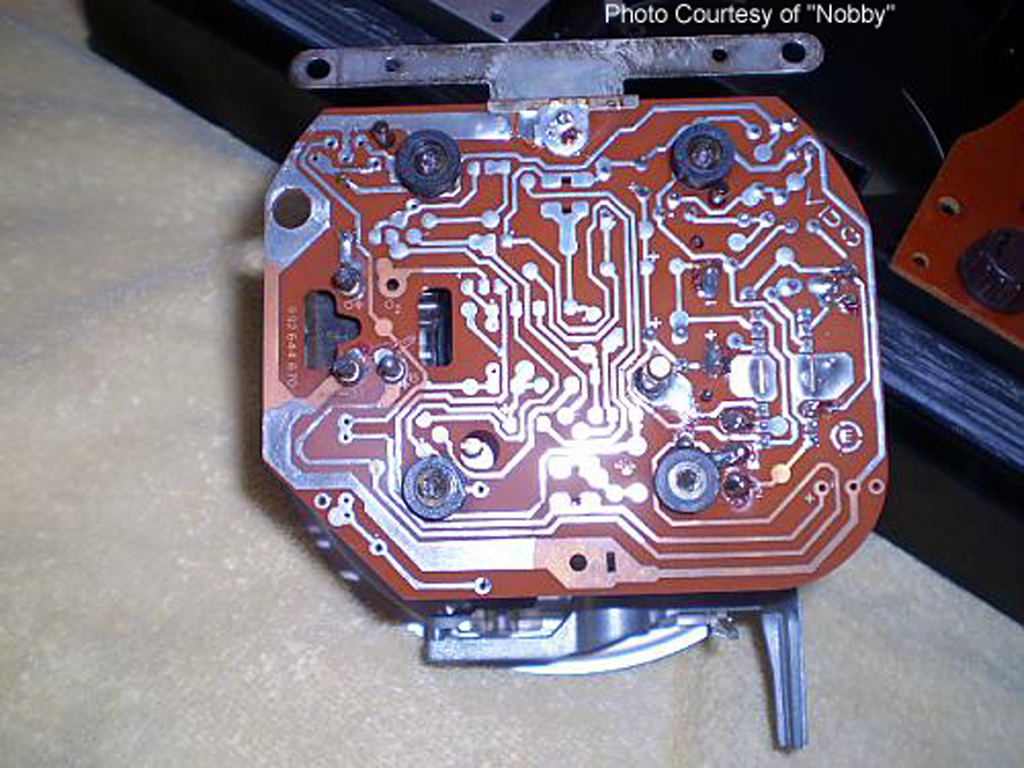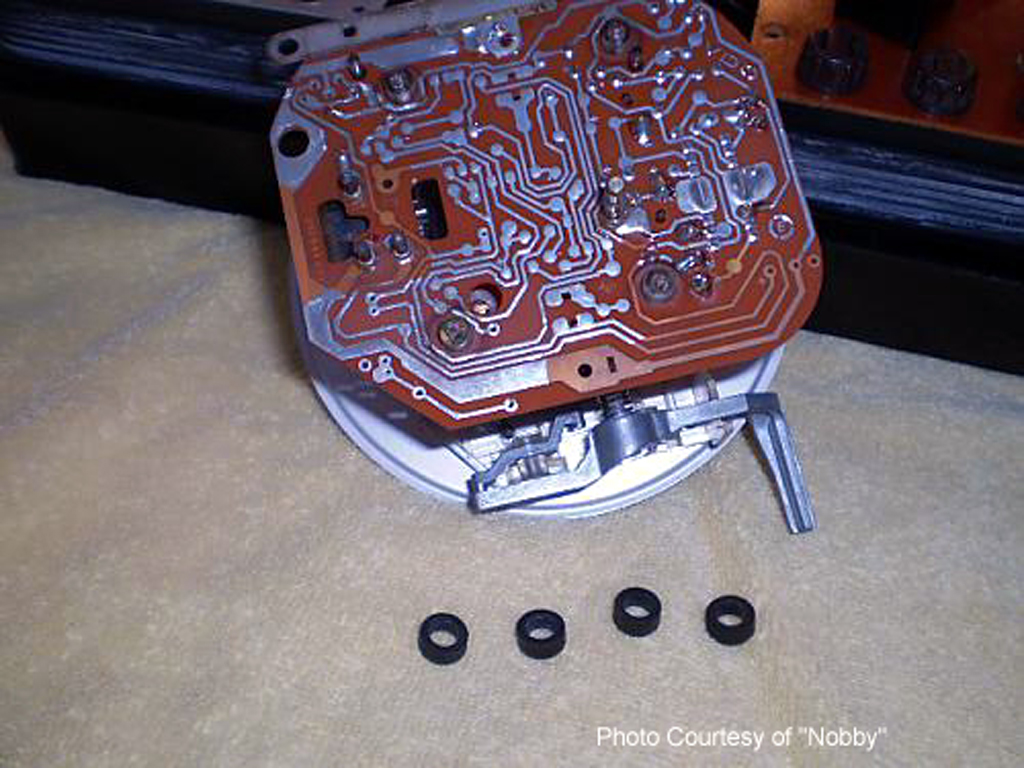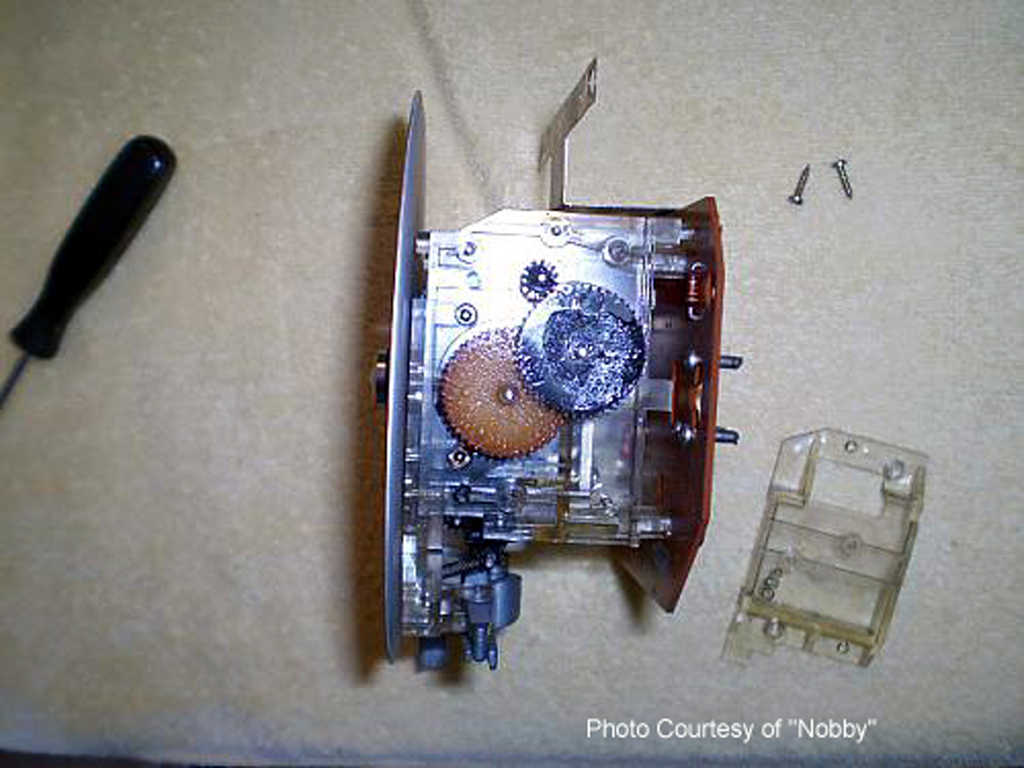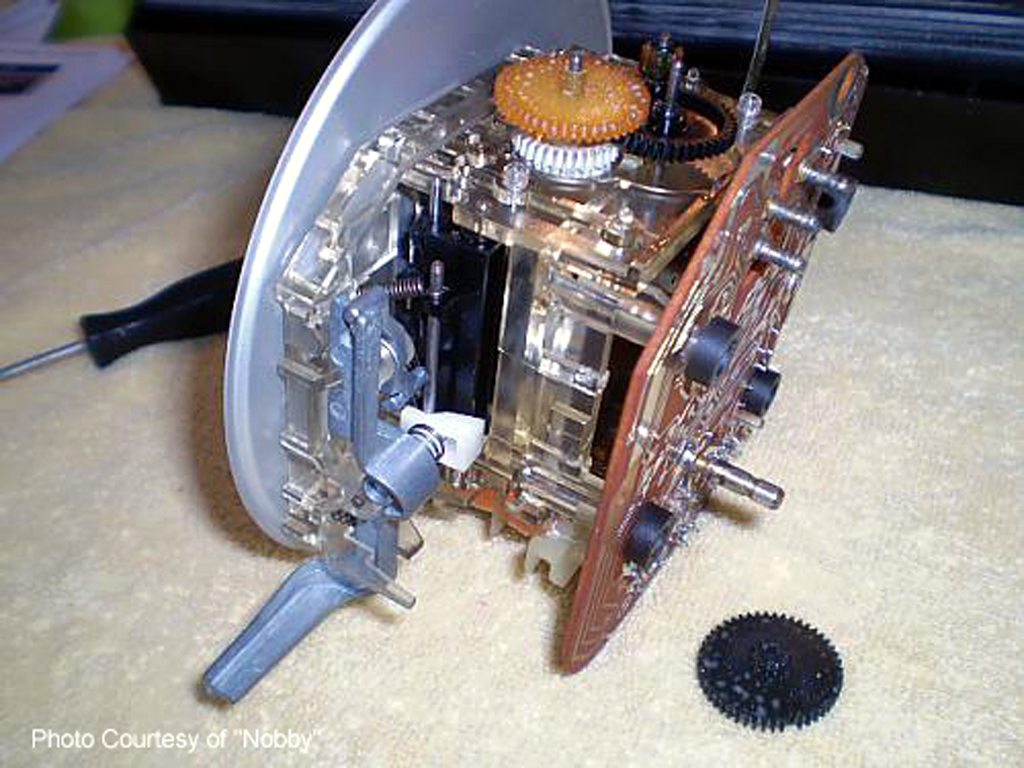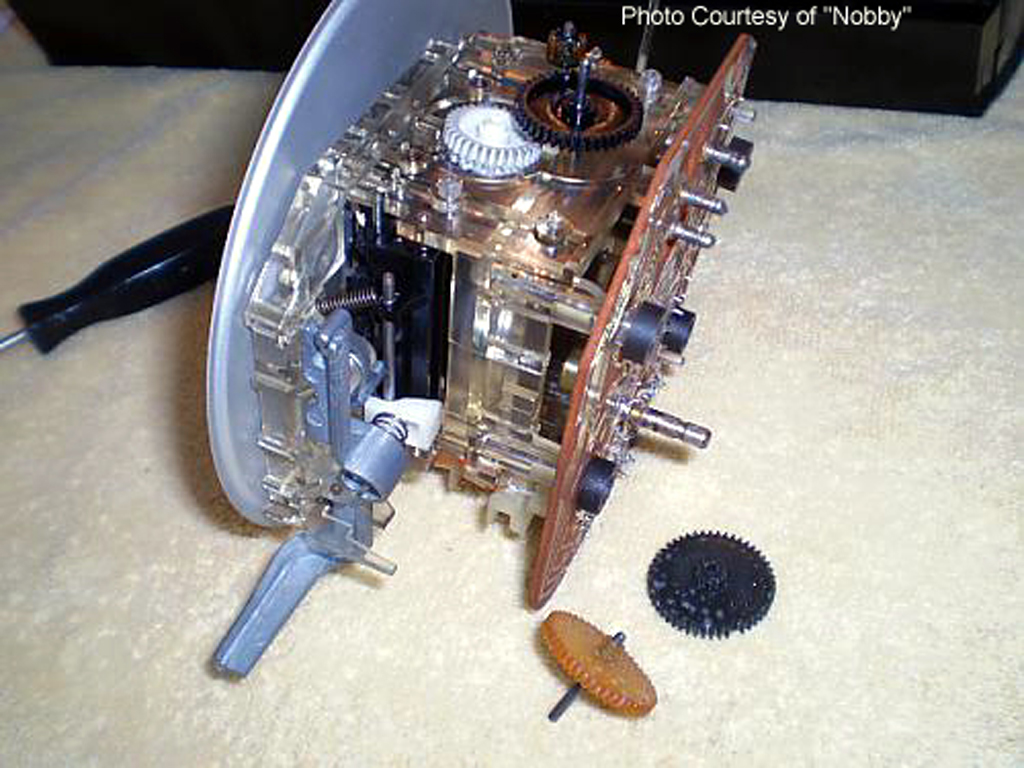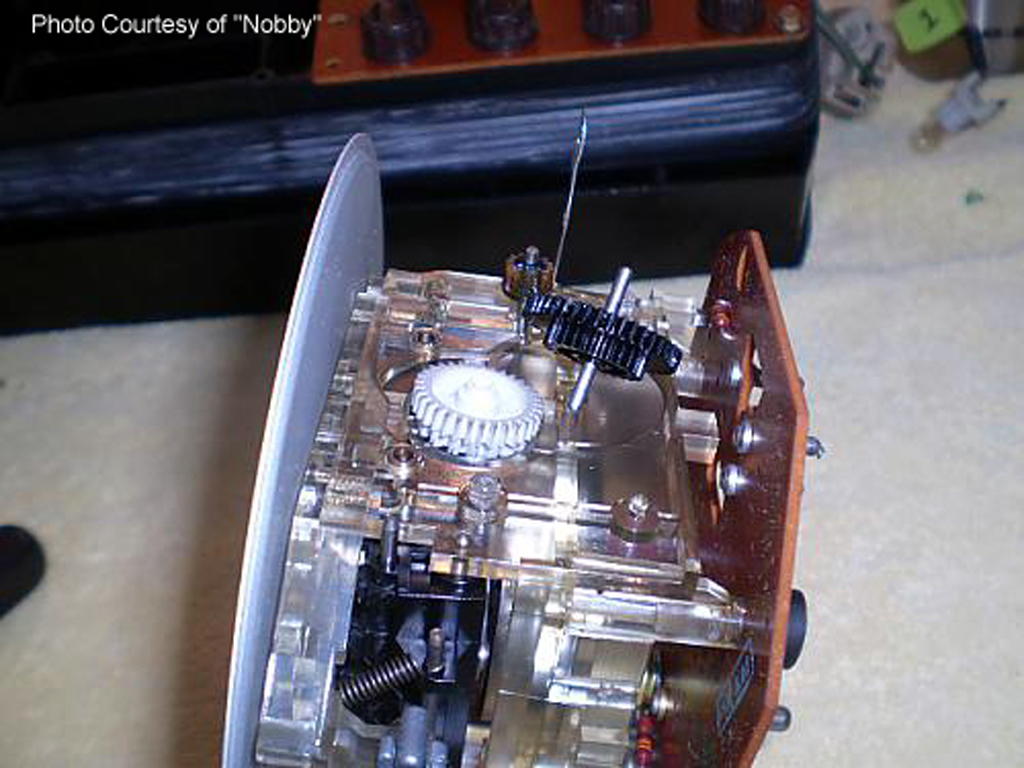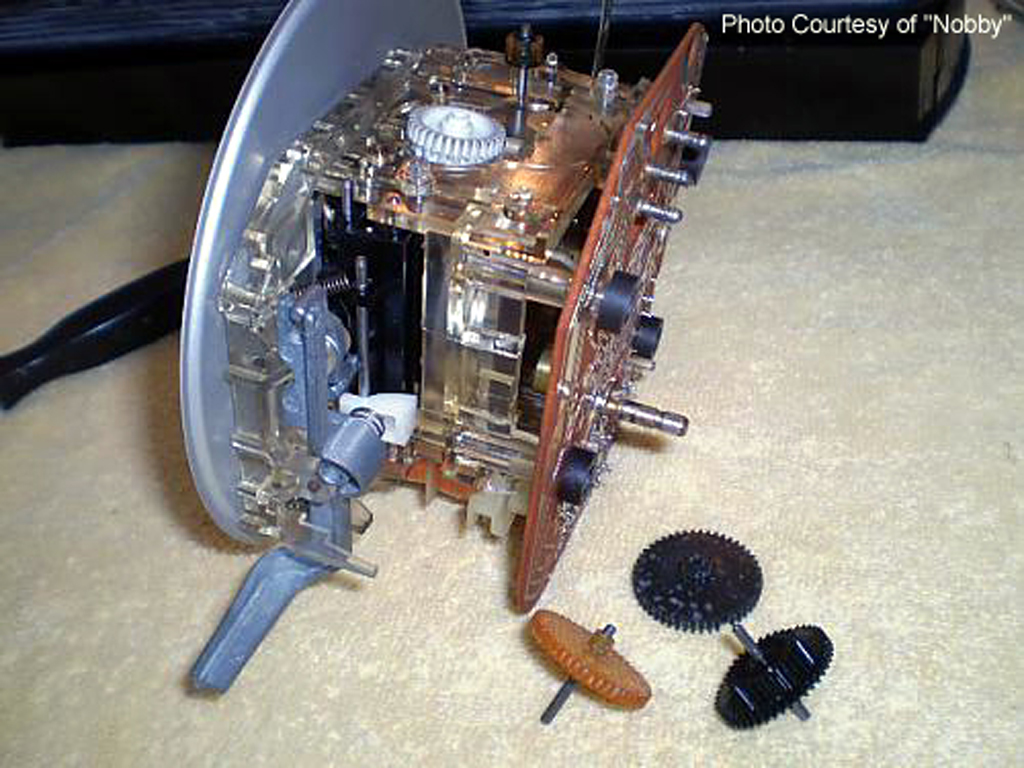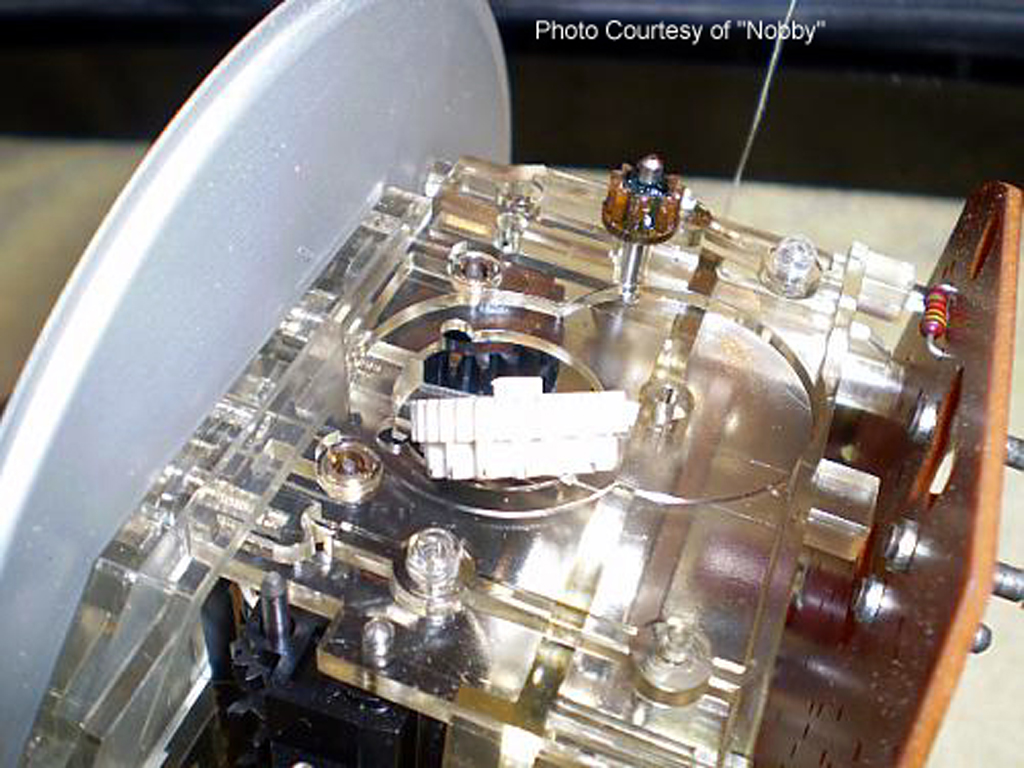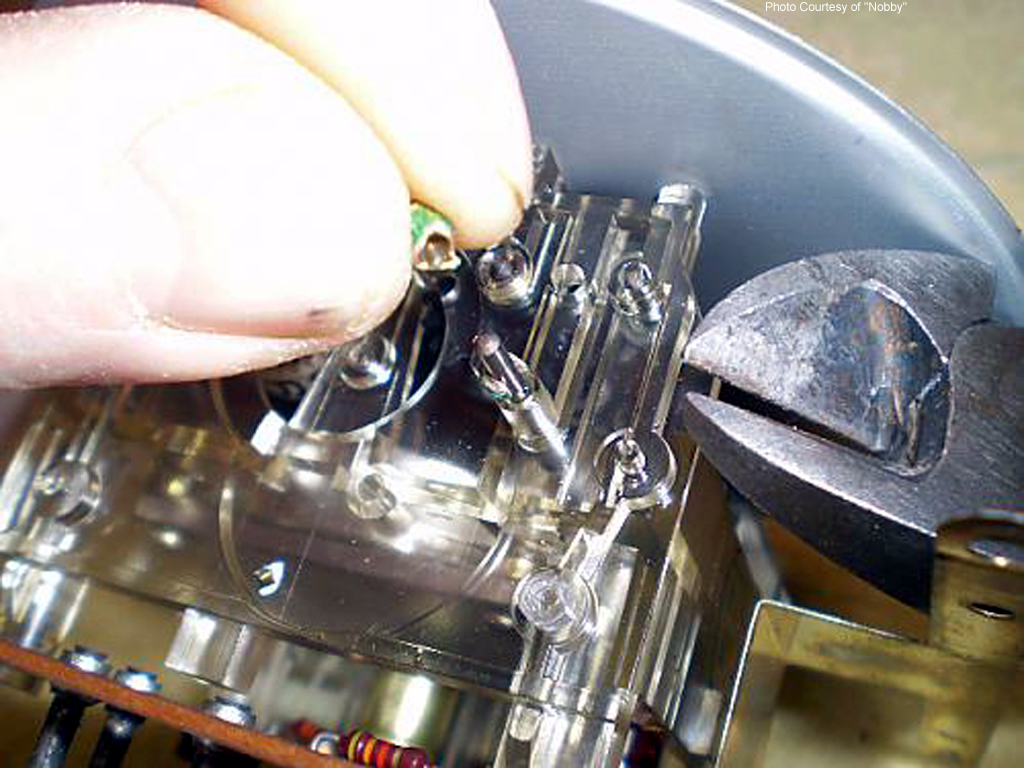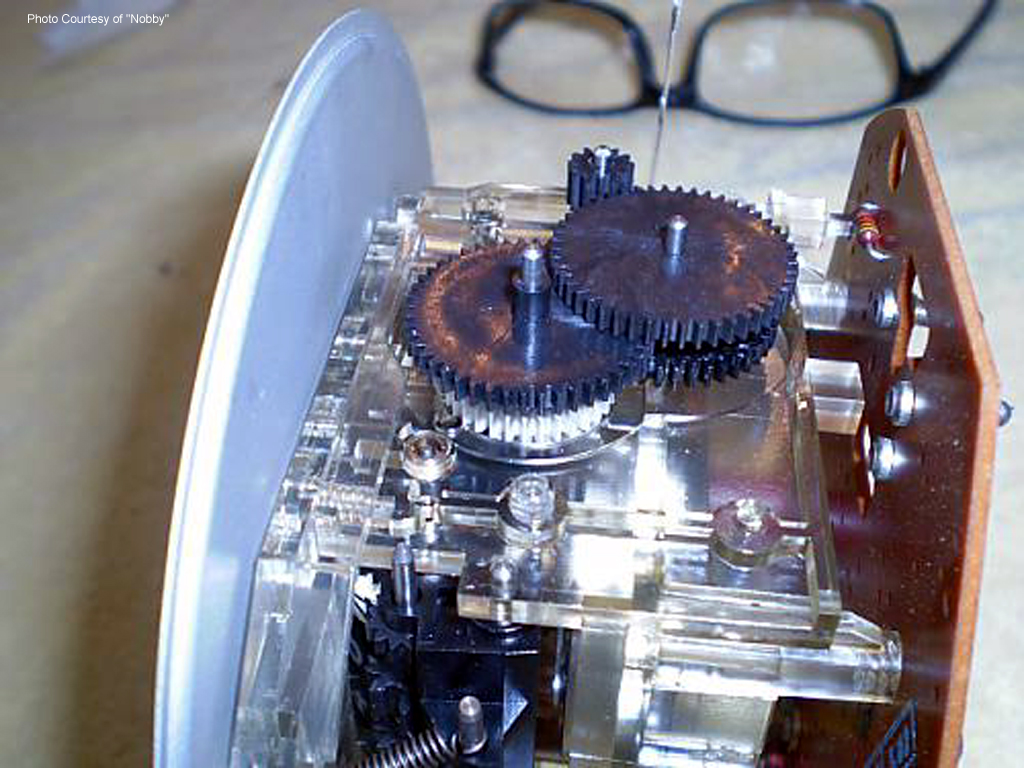 Be sure to spin the gears after each is replaced, to insure all turn freely. Lube lightly, if you wish. I used petroleum jelly on the outer edges only.
use your browser back function to return to main page